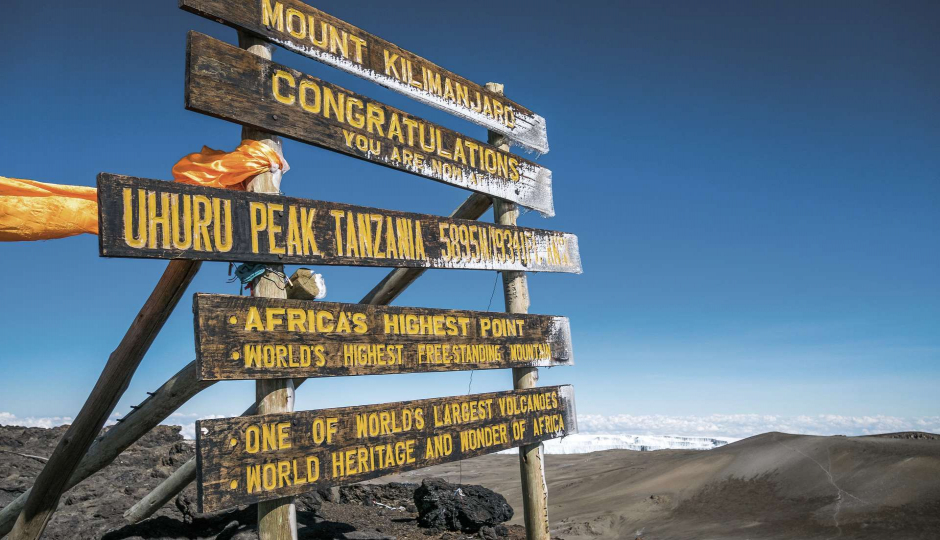 Kilimanjaro Machame Route - 6 Days
Kilimanjaro Machame Route 6 Days approaches Kilimanjaro through forest and moorland from the southwest and joins the Shira route before traversing beneath the southern ice fields of Kibo. The rainforest is extremely beautiful and there is a tangible sense of 'wilderness' once the higher elevations are reached. The views of Mt. Meru floating on the clouds are simply unforgettable. The final ascent to the summit of Kilimanjaro is made via the Barafu route.
For those who only have six days to climb Kilimanjaro, the Machame route is the best choice because of its acclimatization profile. Compared to other 6 days routes, the Machame route exposes the climber to higher elevations quicker (day three) which kickstarts the body's adaptation to altitude. However, this route requires that a person is in good shape to be able to tackle the challenging elevation gains and losses.