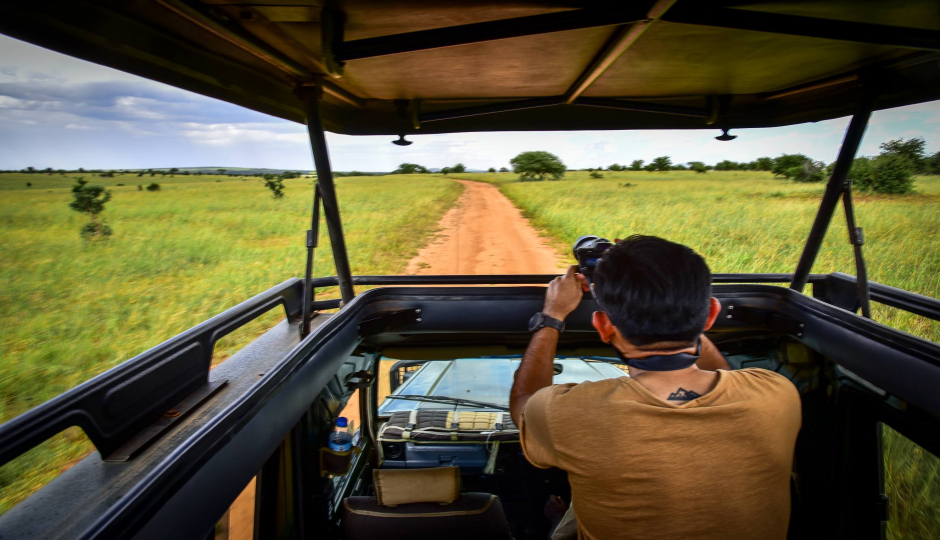 About Us
We are a small yet unique tour company-owned and managed by young and creative entrepreneurs in Tanzania, We are very confident with the understanding and experience that we have built for many years working in the travel industry in Tanzania. We know and have been in every corner of the country, and can guarantee that we can create a special experience for you.
We will listen to you carefully to make sure that we collect all the details, requirements, and interests to make sure that every bit of the experience that we will organize for you, is going to be unique and personal. We will make sure that every day of your stay with us, brings you happiness, peace of mind, love, and mostly the fulfilments of your dream safari in Africa.
Our tour guides are professionally trained and well experienced, and we do regular training for all of our staff to make sure that you don't miss anything. Not only will you be taken to see the wildlife or Climb Mountains etc! Rather- We also want you to take a little bit of ourselves to your home place. We will connect you with the local people of the country, learn about the culture and their traditions, listen to their stories and understand how they go about their daily life. Trust us - when we say that, a trip with us is a life-changing experience.
Booking a Tanzania Safari or a trek with Lindo Travel & Tours you can be sure that you are going on a safari with the local people of Tanzania. Our team of professional trained guides who are multilinguist plus a big network of other freelencer guides who speak different languages makes us comfortable and stress-free to recieve any kind of visitor from almost all parts of the World, meaning that if we don't have a guide who speaks your language within our team, then its still not a problem with us, bacause we know someone out there who speaks your language, just let us know before the travel date so that we can arrange everything ready for you.
Our Tour Guides
All of our guides have a passion for what they do. They have been selected for their fun personalities and expert knowledge of the various destinations. And yes we have also have a weird sense of humor. We try and contain ourselves if we can. But ultimately we want you to experience our wonderful country in a fun and interactive way. We have an intimate knowledge of our destinations. We get it. We have been in the travel business for over 9 years. We know what our clients want. We offer a more authentic tour that is not 'run of the mill' stuff. We want you to experience our tours as a local would.
In addition, by dealing directly with us, then you know for sure that all the money you pay stays in Tanzania, supporting the development, conservation of the country's natural resources and help to improve the life of the local people.